If you're already blogging, you may want to take a crack at your own SEO. If you're a natural writer, you may want to take a crack at both. We believe that Yoast is the best tool to do this with. It is a very robust plugin, commonly used for WordPress. If you already aren't an SEO master, it provides the best learning environment. In this article, we will cover how to use the basic version of Yoast. That's the free version if you aren't sure.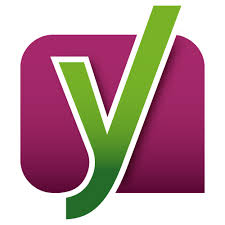 We will not be very technical in this article. This is intended for beginners. The information in this article was intended to be in layman's terms. We're going to post pictures as examples of each area of Yoast. We're going to use the SEO from this article since a single keyword is simple to explain. Generally, our keyphrases are much more specific.
What is SEO
SEO stands for Search Engine Optimization. It's how people will find you online. Search engines, like Yahoo, Google, Bing, etc, use SEO to help direct traffic. Think of the WWW as our travel infrastructure. Users are vehicles. SEO is the roadways that drive them to your site. If you're interested in learning more about SEO, check out The Benefits of SEO.
What is Yoast
Yoast is a plugin that works with many popular website platforms. It gives you the tools needed to create and manage the SEO on your site. Yoast is free for the basic version, which uses a single keyword/keyphrase. So let's break down Yoast, and talk about how to use it. For the purpose of ease, we'll start with what you'll see in Yoast, from top to bottom.
Permalink / Slug
Permalink and Slug are the same things, but you'll see them in two different places in Yoast. A slug is an exact address of your website. So it's like a link within a link. They are really important for your SEO ranking. Your slug should contain your keyword or keyphrase in it. Above the permalink is the headline of the post. This should match the keyword/keyphrase, but can have extra words.
SEO Title
These are also called title tags. They are displayed on the search engine results for the found pages of a particular search. They are the headlines and you click to navigate to that page. These are required for SEO ranking. They will attract users to a page, so make them catchy. Be sure, however, that they are accurate and relevant to the content. Your SEO title needs to contain your keyword or keyphrase. It does not have to match the headline exactly but needs to have the keyphrase appear similarly.
Meta Description
Think of this as a summarization of content. You'll get up to 320 characters to describe what your viewers will get if they view that page. These are displayed on the search results page and are under the SEO Title. The keyword or keyphrase should be in the meta description. These are super important in SEO ranking.
Focus Keyword
This is the main word or phrase that the post is about. It's the focal point of your content. It's what your SEO is built around. Your keyword/keyphrase should be well thought out. You want to be specific, but don't overdo it. Think about what your viewers would use as search criteria. You need at least 300 words minimum in order to leverage SEO. Yoast will calculate your keyword density. This is a calculation of how many times your keyword appears in the total content. It is provided as a percentage. You don't need high levels of word saturation to score well. 1% will do the trick, but 3% would perform better. Don't focus on density as much. Instead, focus on having achieved a 'green' score on as much as possible.
Images and Links
You should be using images and/or videos in your posts. These pieces of content also use SEO. As you add or embed these, your site will give you options to give each a title. They should match your keyword/keyphrase. This is a booster for your SEO ranking as well. Same is true with outbound links. These are hyperlinks that take you to other pages. Those should not have the same keyword.
Analysis
Yoast has a 'scoring' system for all of the important elements of SEO. Red is a poor score. You can have more than one element in red and still obtain quality SEO. Orange is rated as "OK". It means that you can make improvements in this particular area. Green is good. You'll need to try and get as many of the areas to green as you can to improve your results. The overall SEO should be green. Make it your goal to have an overall score of green with every post.
Yoast will provide you with a score, and an analysis of each area scored. We love Yoast because it does a great job of telling you how to improve. It'll also tell you why you got a green score. It will also tell you if you've used this keyword before, which you never want to do.
Readability
Yoast will also determine your readability with the same color code system. Yoast is scoring using the Flesch Reading Ease Test. You want a score of green as often as possible, though orange is common with very technical content. Experts often recommend a score of 60-70 which is an 8th-grade reading level. For more on how to write great content, and get a good score, check out Flesch Readability Score – Everything You Need To Know.
The content in this post scored 84.2. That's around the reading level of a 12-year-old and is considered very high.
Overall Scoring
Yoast will reflect your overall scores by color only. They'll be in or near the panel where you publish your posts. This varies based on the platform you're using. We use WordPress, so you may see different results. You'll see a score for readability, and for SEO. Though there is no "perfect" score, two greens are ideal.
Need More?
If you need more help from here, Let Us Know. We can help audit your content, help you improve your SEO, or help you use Yoast better. Hate writing? Don't worry, we write content too.