Content is a critical part of marketing yourself online. Content is used in social media, websites, printed materials, etc. Flesch Readability Scores are a fantastic way to determine how strong your content is on the web. Here's the simple way to interpret how to flesh out what Flesch is, and what it means.
What's Readability?
This term simply refers to how easy it is to read something. In the digital marketing realm, things should be very simple. Some attributes that account for content's readability are:
Syllable density
Sentence length
Word choice
Paragraph length
Passive voice balance
Transition word balance
Punctuation
Sentence structure
What's The Flesch Test?
In 1948, Rudolf Flesch created the Flesch Reading Ease test. The test was designed to tell you what level of education someone will need in order to read a piece of text easily.
I use it as a plugin called Yoast that combines this reading test algorithm, with SEO tools. The algorithm itself is available on the various plugins and web technologies across the internet. The Writer, for example, is widely used.
The test generates a score usually between 0 and 100. The higher the score, the more readable the text is. Flesch is superior in its efficacy, due to its unique algorithm, so it's generally recommended by web experts. I exclusively use Flesch for my readability testing.
What Are The Scores?
Ideal web content is generally 60-70. The average reading level is the 8th-grade level. This is why experts suggest you aim for this score.  I aim for 70-80 when possible. Unless you have a very specific audience need, you should always stay in the range of 60-80. Scores close to 70 are what most copywriters will be trying to achieve.
Here is an easy chart for measuring your readability score.
| Score | School level | Notes |
| --- | --- | --- |
| 100.00-90.00 | 5th grade | Very easy to read. Easily understood by an average 11-year-old student. |
| 90.0–80.0 | 6th grade | Easy to read. Conversational English for consumers. |
| 80.0–70.0 | 7th grade | Fairly easy to read. |
| 70.0–60.0 | 8th & 9th grade | Plain English. Easily understood by 13- to 15-year-old students. |
| 60.0–50.0 | 10th to 12th grade | Fairly difficult to read. |
| 50.0–30.0 | College | Difficult to read. |
| 30.0–0.0 | College graduate | Very difficult to read. Best understood by university graduates. |
How Do I Get A Good Score?
Here are the focal points I recommend in order to get to your ideal Flesch Reading Score.
Paragraph Length
Most web experts suggest a target of 5 sentences per paragraph. Technical content may require longer paragraphs, while other content types may require less. Use subheadings to break apart your content. Try to distribute the content evenly. Try to convey your message in simple ways that don't require a lot of deep detail. Unless of course, this is necessary.
Word Choice
We all want to sound smart, but sometimes we sound too smart. If the average reader reads at an 8th-grade level, that means they are limited in their word knowledge. Remove unnecessary words. Keep words simple. Don't try and use a lot of technical words unless it's necessary. Try to replace large less common words with smaller more common words when possible.
Sentence Length
When we wrote papers in school, they were long. They were cited in MLA or APA format. Journalism writers often write long sentences with more complex words. Unless this kind of reader is your target audience, do not do these things. Writing shorter sentences holds a reader's attention longer. It makes your message easier to follow. Many experts recommend using no more than 20-25 words a sentence. I simply recommend you exercise good judgment. Can a 14-year-old easily digest what I'm writing? If not, back to the writing board.
Transition Words, Passive Voice, and Your Voice
The way you write is important. My goal is to always write content for your audience. In writing it for you, your readers may not like it. I've seen content written with the obvious attempt to check off every box on the Flesch test. That's a great way to lose readers. Balance is key. Transition Words are recommended in 20-30% of your sentences. Passive Voice should be used in no more than 10% of your content.
Your content should be written in your voice. The brand you have made should clearly be reflected. It's important that your copywriter can capture your tone and your emotions. Doing this and meeting all the criteria is not easy, but it is straightforward.
| | |
| --- | --- |
| Relation | Example of transition words |
| Enumeration | first of all, also, another, furthermore, finally |
| Cause | because, so, due to, for the reason that |
| Comparison/contrast | similarly, likewise, rather, while, in contrast |
| Conclusion | as a result, hence, consequently, therefore |
| Fuzzy signals | seems like, maybe, probably, almost |
| Emphasis | above all, most noteworthy, certainly, even more |
Flesch and SEO
How readable your content is will have a big impact on your search engine ranking, long-term. 8 seconds is the amount of time you have to capture a reader's attention. You need good content to do that. If the content is good but not ideally readable, the reader bounces. Bounce rates are a nightmare for SEO. The higher this number goes, the lower your ranking drops for the page. You want each page to have a low bounce rate and high session times. This means people are staying longer.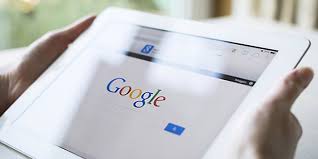 I firmly believe your content strategy should contain a variety of content for your SEO. Long content pages designed to focus more heavily on keywords. Combined with short content pages focused on readability and reader engagement. Since digital marketing is a long-term game, it's a smart idea to keep yourself married to only one content type. Or one singular strategy in how you boost your reach.