In this article, we're going to help you understand the benefits of SEO (search engine optimization) and why you should be leveraging these benefits for your business. We'll use a lot of statistics and talk about our experiences as marketing enthusiasts to help put into perspective why SEO is so critical to the success of a business.
One of the most desired benefits of SEO is revenue. The goal of SEO is to put your content in front of your best customers, generating more leads and brand exposure. This, in turn, should convert to more sales if your sales strategies are in line with your digital marketing. Having an online presence requires the use of many digital marketing technologies, with SEO being a very large part.
"The best place to hide a dead body, is page 2 of Google"
If you have a website and you do not leverage SEO, how can you expect your clients to find you? You might get some traffic from local business referrals or your networking group members, but real traffic that actually brings profit comes from boosting the number of unique visitors to your page. Don't forget, your first customers aren't profitable (read that article here). To make a profit, you need customers to repeat, but before you can do that, you need new customers. One of the benefits of SEO is getting new customers to your content. Of course, you need the right content, but we'll stay focused on the track we're on.
More than 61% of internet users researched a product or service online before reaching out to the company about it

44% of online shoppers use a search engine to buy a product rather than going directly to a seller's site

86% of consumers reported using a search engine to find information to help educate them on a general topic

50% of all mobile searches are conducted in hopes of finding local results, and 61% of those searches result in a purchase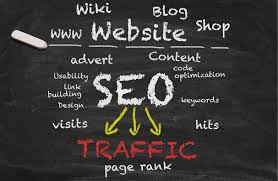 So what is Search engine optimization? It is a methodology of strategies, techniques, and tactics used to increase the number of visitors to a website by obtaining a high-ranking placement in the search results page of a search engine (SERP). SEO is inclusive of all the search engines, like Google, Bing, Yahoo, Safari, FireFox, etc. SEO works by using focus keywords, text content, page titles, and much much more tech mumbo-jumbo to make you easier to find online. SEO can work in conjunction with Social Media Marketing (SMM) to help boost rankings even higher by adding matching content in more places through searchable mediums. When leveraged correctly, SEO, content marketing, and SMM can make you the main focus on your ideal customers. Major benefits of SEO!
Tips & Tricks for Gaining the Benefits of SEO
Part of understanding how to gain the most benefits of SEO is understanding some ways to make it work best for you, and ways to make it most symbiotic with your content marketing.
Google owns 70% of the search engine market share. The one search engine you need to be focused on impressing the most is Google. Google is the commonly used search engine and has the most popularity for PPC (pay per click.) Combined with Google+, Google can significantly help boost ranking to your site. Even though SMM is widely popular, effective, and growing, using a search engine is the #1 driver of traffic to the content on your site. In fact, it beats social media by more than 300%.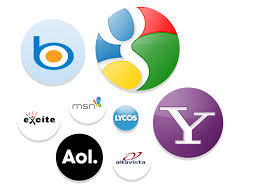 93% of online experiences begin with a search engine! Most people aren't going directly to sites, they are relying on search engines to take them to where they want to go by entering words, brands, phrases, questions, etc. It takes a lot of work to get SEO to be optimized, but when done so, it improved close rates by an average of almost 15%. Consider that the average outbound sales process has an average close rate of less than 2%.
70-80% of users ignore the paid ads. Users are learning to focus on organic results because online trends are changing. People want to find information first and purchasing options second. PPC and Ad Words are declining in efficiency because of this. This is one of the more significant benefits of SEO. It takes longer and it can cost more long-term, but the rewards are much greater long-term. Users are so conscious, in fact, that 75% of them never scroll past the first page of results.
For Google, 18% of organic clicks go to the #1 position

For Google, 10% of organic clicks go to the #2 position

For Google, 7% of the organic clicks go to the #3 position

70% of all clicks are organic
Cool SEO Facts
YouTube has become the 2nd Largest Search Engine. YouTube is a sensation and is now big. More like huge. It's bigger than Bing, Yahoo, Ask & AOL combined! Leveraging your ability to upload videos to YouTube for free can give you significantly more unique web hits. Most websites allow easy link integration so you can embed YouTube videos into your web pages, blogs, social media posts, etc. giving you the opportunity to engage in an even larger group of internet users. Just how much larger of a group? There are over 800 million unique visitors to YouTube each month, and over 3 billion hours of video watched in the same time frame.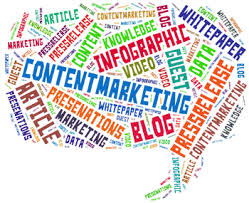 Inbound marketing is far more cost-efficient. Based on research studies, it is reported that marketers have acknowledged that inbound leads cost less to gain than outbound leads after all costs are associated. Though it doesn't know exactly how much less, the number of markers reporting this is 2:1. Pretty good odds if you ask us. What we can tell you is that inbound tactics generate 54% more leads than traditional outbound efforts. What's even more shocking, or maybe it's not to you, is the long-term cost savings of inbound marketing. According to Hubspot, the average company reported a savings of $20,000 per year by investing more money in inbound marketing vs outbound marketing.
Why Invest?
Content generates! SEO requires content to work. Content is required to keep your visitors engaged. Ultimately, content is the key to revenue. Content is important in every aspect of your marketing. For all web pages that rank in the top 10 results for any keyword on Google, there are 2,000 or more words. The higher up you go on the search listings, the more content each web page usually has. Note that with Google's algorithms, search engines can tell if your words are unique or repeated so your content has to be good content. Blogging is one of the best ways to create engaging content, leverage the many benefits of SEO, and convince your customers that you are the subject matter expert. 46% of people read blogs more than once a day. Want even more shocking facts? 57% of those who blog monthly, acquired a customer from one of their blogs. Not enough? OK, here's a better one. 82% of those who blog daily acquired a customer from one of their blogs. How? It's one of the benefits of SEO. It gets your relevant and engaging content in front of the right folks.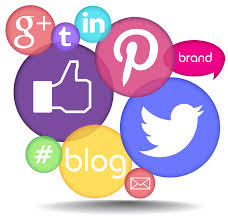 SM loves content. It's true, social media and it's users love, love, love content. If a post is greater than 1,500 words, it received 68% more Tweets and 22% more "likes" on Facebook that a post that's under 1,500 words. So when you're putting good blogs on social media and they're engaging and actually contain good content, people are not only listening, looking, and reading, they're engaging. Images on Twitter that have a #hashtag get more retweets than photos that do not. 
48% of marketers build a new landing page for each marketing campaign, increasing their inbound leads

68% of B2B businesses use landing pages to garner a new sales lead for future conversion

16% of landing pages are free of navigation bars
Perhaps the greatest benefits of SEO is the eventual ROI. Though it is not a great short-term investment like most digital marketing and content marketing tactics, it's the best long-term investment. SEO is proven. It's not easy or quick. The efforts can be expensive. SEO is effective, and a great generator of awareness. The ROI will be there.
Content marketing generates 3 times as many leads as traditional outbound marketing, but costs 62% less, one of the absolute best benefits of SEO.