In the world of digital marketing, there's a LOT of strategies to understand for small business owners. SEO Content vs Content Marketing is one of the more common topics that we see that can easily be misleading. We wrote this article to try and help simplify what each one is, what value it provides to you, and how to leverage each. Note that the two are not mutually exclusive and one won't necessarily replace another, as they are quite different.
SEO Content vs Content Marketing
To start, let's quickly define each. SEO is Search Engine Optimization and it's what search engines, like Google, use to send traffic to your website. Content is simply that, content. It's verbiage, pictures, videos, visual queues, etc. The main differences between each is the way the content is structured, and how it is used. This means that each strategy creates vastly different results for your business.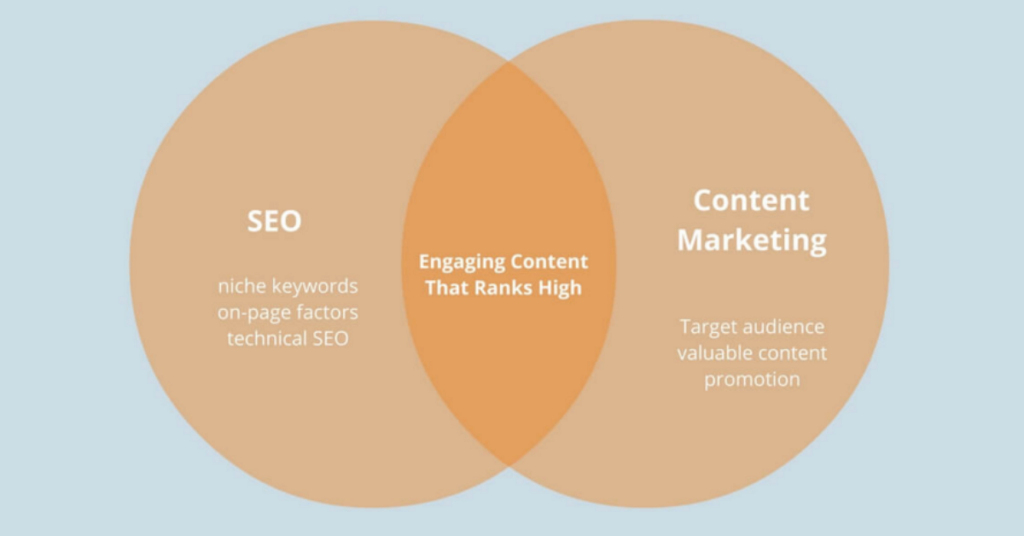 Many marketing experts will tell you there is no competition here. Some will tell you it's 'kind of' the same thing. Some will say it is the same thing. Saying something "is, but it isn't" is awfully confusing, but that's what SEO content vs Content Marketing can be. Confusing. Really, we believe you need both SEO and Content Marketing always, but you don't necessarily need both SEO Content and Content Marketing. 
SEO Content
This is content that is specifically created with the intent of lead generation. Its goal is to drive a higher number of users to your site via that particular piece's SEO focus keyword(s). This type of content doesn't 'read' well to a viewer so it is not wise to overuse SEO Content, or leverage it without content marketing. Though Content Marketing also leverages SEO, SEO Content is more driven by search engine marketing tactics. It is of our professional opinion that SEO Content should be leveraged less, or if the budget does not allow for it, not at all. SEO Content can often see a higher bounce rate and less return on investment despite generating more users to a site, at a more rapid rate. If we were to be forced to pick a champion in the arena battle between SEO Content vs Content Marketing, we'd pick the latter. Hands down. Heck, we wouldn't have to be forced to do so.
Content Marketing
This is content that is specifically created with a greater marketing goal in mind. Its purpose is to not only generate leads, but keep their interest, connect to the viewer, and close the lead. It is far more powerful than SEO Content, although having both can REALLY benefit your business. It will likely generate less volume short-term, but more ROI long-term because it creates more trust with your customers.
The readability, if done right, is great. The SEO results, if done right, should be satisfactory. It is common that SEO Content has a poor readability score. This is often why it's so effective to leverage both together.
Bounce rates are most often lower with good content marketing. Content Marketing is making more and more 'noise' in the digital marketing world with marketers, as SEO Content is becoming less leveraged. This is NOT because it doesn't work, it's because it's so saturated in the market. Making that educational AND emotional connection with your clients yields an average increase in ROI by 13x! That's per Forbes and Statista.
What's Right For You?
We believe in the value of both. In most cases, we will suggest both when creating a long-term strategy. If SEO Content is right for our clients, we'd never deny the admission or the recommendation. We'd also never suggest dropping all efforts on SEO Content unless the analytics are there to support such a strategy. For some customers, SEO Content vs Content Marketing simply comes down to timing. We have some clients that we leverage content marketing first, and more heavily. Others, we suggest SEO content first, and more heavily.
If you want to learn more about Content Marketing, and the differences between that and Traditional Advertising, visit Understanding Content Marketing. If you want to learn more about the benefits of SEO, and see statistics, visit The Benefits of SEO. If you want to talk about any of it, Let's Chat! We're always excited to talk about how we can help your business spread like wildfire.