I wanted to share with you some PPC budgeting tips because let's be honest, Pay Per Click ain't cheap. It can get really competitive out there and click-throughs can cost a lot. Business services like mine average $1 – $2 a click, but getting on top and staying there requires money. Many small to medium firms spend thousands a month with the average being up to $10,000. Nobody wants to throw away cash, let alone a lot of cash. So let's dig in deeper and talk about the budgeting tips that can help you best research, plan, and implement your PPC budget.
PPC Budgeting Tips
What Is PPC
If you didn't already know, Pay Per Click is a type of digital advertising service where you pay to achieve a specific ranking on a search query. You pay a monthly allocated dollar amount to Google and you are charged per click to your website from the Ad. Largest budgets feature highest on the list. Lower budgets or budgets running out go to the bottom of the list or page. Exhausted budgets are rotated out for new campaigns/customers.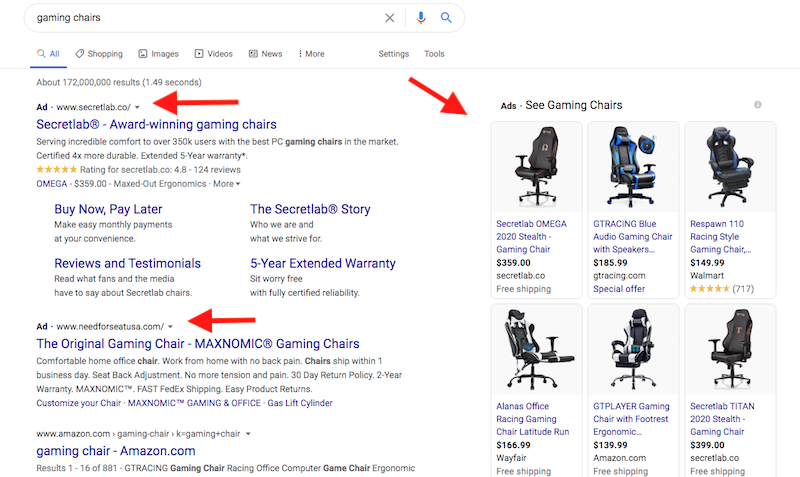 Plan Ahead
You need to plan in order to determine your budget. If you aren't careful you can blow your money in a matter of days without any closed business. Remember, you are charged on the clicks to your site, not on anything purchased. Even just an incorrect click, immediately backed out, is going to result in a payment to Google. Plan ahead so you can pick a reasonable budget that you can maintain for 3-6 months.
Keywords are Key
Just like with SEO, your PPC budgeting tips will be heavily centered around the same principles here. What words or phrases will attract the right buyers that will actually take action? That requires you to know who your best customers are, or will be. Keywords really are THAT important. Think about what your ideal clients will type into the search bar to find your product or service, and build your campaigns from there.
Geotarget
What will work out best for you? Should you target your leads by your State, City, a specific Zip code? The smaller your geotargeted area the less leads but the more specific you can get with your desired client base.
Keep Content Relevant
It's so important you connect with your audience and that you aren't misleading or irrelevant to both the keywords you've used and their own search intent. Just make sure that there's a lot of cohesion between keyword –> Content body –> Customer search intent. They should blend together. If you lose the plot and deviate too far from the keyword or customer desire, you've lost the value of the content.
Don't Forget To Funnel
Making landing pages when using your PPC campaign gives you more analytical, and content flexibility. So don't forget to incorporate a click funnel into the process. The more relevant, compelling, engaging, emotional content you can create, the better. Even if it's a few steps or clicks for the end-user, just not too many.
Copy, Copy, Copy
Friends don't let friends have poor pieces of copy. Be laser-focused on what kind of leads you want and cater to that small, pointed target. Targeting your market is critical if you're going to spend per lead for someone to read your copy. All of these PPC budgeting tips are important, but this one can really get overlooked. Don't be afraid to be overly specific with PPC efforts. You want to aim for the double bullseye with every campaign.
______
What PPC budgeting tips do you have to contribute? Any tips here that resonated with you? If you want to discuss anything mentioned here or you have questions about PPC, Summon the Imperial Fleet, and let's chat!