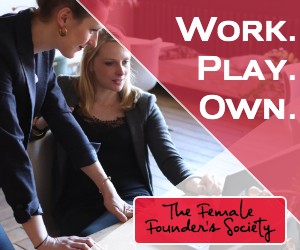 On September 18th, The Female Founder's Society proudly released 'Time Management'. Like all our videos, it's raw, unscripted, and shares our honest experiences. Time Management covers techniques that you can use at home or the office to help lead to more productive and happy work experience. We'll also share our own strategies for Time Management. From neurotically scheduling everything on a calendar to basic prioritization tactics. We'll cover why you need a sane schedule and plenty of sleep.
You'll also learn why I'm impossible to vacation with because of my Type A over-the-top scheduling addition.
Time Management
Watch the full-length video here
________________
Time Management can be SO hard. I was born awful at it. I have no natural time management skills. I've had to take a lot of courses and do a lot of trial and error. What works for me may not be what works for you. Hopefully, you'll have some good takeaways from our session, which wraps up our Let's Get Real series.
Self-love, self-care is the top of the priorities list. So it won't be long before we have another series on it. In the meantime, keep an eye out for our next series on branding: "Don't Fake it Till You Make It."
If you're interested in joining The Female Founder's Society, you want to talk about time management, or you want to chat about anything else, let's connect on Facebook.