This is a very fun but educational article on helping you understand the importance of a good website. We truly believe that technology is so very critical to successful marketing campaigns. In this article, we're going to get a lot of opinion and input from some of the country's most well known and respected web designers. Let's dive in and have a little fun along the way as we begin the journey to understanding the importance of a good website!
It Should Be On Your Payroll.
What's that? Your website should be on your payroll? Yes, it should. If you think about it, your website is the first salesperson your potential customers might see. The first representation of your brand. What should your potential customers think if the quality of your website isn't there? Think about the message your website sends to your potential customers. Don't forget the importance of each first customer (read The Value of Target Audience Marketing to learn more).
"I believe that a website is a company's number one marketing piece, and best salesperson, their business will ever employ. After all, it is working for you 24 hours a day, 7 days a week, 365 days a year! What employee can do that for you?" – Nora Kramer, Nora Kramer Designs.
Those customers need to be sold on the idea of you, your brand, your product or service. Your website would be the front lines if sales were like warfare. It does a lot of 'dirty work' by quickly and correctly (if done right) educating your potential customers. Sending the right message, and doing it quickly, is key in marketing to today's world of consumers. Make your website one of the first salespeople you invest in, because sales are part of the importance of a good website.
It's Not Wallpaper
Your website isn't wallpaper, so it shouldn't just be a design on a wall. Your website should truly be a design that's a reflection of your brand. Being focused on branding, colors, aesthetics, etc. is super important, but the content of your site is just as important. External web design (yes, there's an internal design too) is 100/100, equal partners. A successful website is a marriage between great design and great content. They should be symbiotic and complementary to one another. You shouldn't have great content with a poorly designed site and the opposite is true as well.
So what is website design? It's the purpose and intent that exists behind the way it looks. Good web design creates action from the viewer. This occurs from the look, 'feel', colors, pattern, layout, etc. It's a way to grab one's attention.
"Content precedes design. Design in the absence of content is not design, it's decoration." – Jeffrey Zeldman, Zeldman.com
So then what is website content? The substance and material within that website design. It's the thing that gives away the information desired by your viewers. Good content educates quickly. Great content does that plus keeps the viewer's attention. Exceptional content keeps your viewers reading, and coming back to continue doing so. A beautiful website without good content is wallpaper. You need your website to be engaging and do its job because success is part of the importance of a good website.
It's Clutch
"Great web design without functionality is like a sports car with no engine." – Paul Cookson, performer.
Clutch. Do you mean like Joe Montana clutch? Yes, we mean that. Your website should be your Michael Jordan. Your game winning 3 point shot. So what does that really mean? Your website should have a strong call to action. If your potential clients get to your website, they need an easy, and perhaps an in-your-face, way to reach you. After your website grabs their interest, engages them in a lengthy view, then what? That's when your website needs to be clutch and call them to an opportunity for you to close a sale. There are are many calls to actions a page can have. Can they buy directly from your site? Book a consultation? Request a catalog? Schedule a conference? Calculate a quote?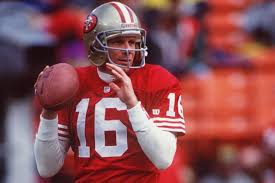 "Technology without content is like a bicycle with a missing wheel. Wasteful even though it's not ready for the wastebin." – Crystal D. Smith, Marketing Consultant, Shine Consulting
Whatever your product or service is, your website better has a way to get them easily to a point that they can get to the next step. If they can't do this easily or aren't doing it, we strongly suggest reviewing your website with a professional. You need your website to be a good investment because revenue is part of the importance of a good website.
It's About Concept
Like we talked about in the initial section, your website is your front line salesperson and a direct extension of your brand. Good web design is about concept and concept is critical, very critical. Engineers don't start paving a road without knowing where the asphalt is going to end, and where it will travel along the way. Your website should be no different. It should be designed with the concept to match your branding. Everything we described above can be included in this conversation as well. If the first thing your potential customers see if your website, don't you want it to be the best reflection of you possible? What happens when your website branding doesn't clearly match the intent and branding of your logo, your SEO, your sales strategies? What is the concept doesn't align with your target market? We can attest to how inefficient that is. We get paid to help correct that a lot.
"Practice safe design: Use a concept." – Petrula Vrontikis, Vrontikis Design Office
What is a concept, in terms of a website? It's a notion, a plan, an intention. It's where the rubber meets the road. Think of website design (concept) as the blueprint to technically and visually marry your branding into one powerful place. That powerful place happens to be the World Wide Web. Without a concept, your website can't reach its intended audience. Without a concept, how will your website reach your mobile users? How will it work in conjunction with SEO? There are so many things to think about, regarding the concept, but we want to focus on the basic elements. The branding of your site and the usability of mobile devices. Without putting the right thought into the concept, your money is not well spent. Lack of preparation is dangerous because these are expensive mistakes, planning is part of the importance of a good website.
It's an Investment
Though we are like most designers and consultants and recommend a new website every several years or so, you are still making a long-term investment each time you build a website. Good, practical coding is important but extensible coding is perfection. Having good architecture that can grow organically with you is worth a higher investment initially because it will help your site last longer, grow better, and need to be rebuilt less often. Getting good quality in your coding (under the hood) is what we refer to as internal web design. It creates a solid foundation that will allow for improvements that you may want to make in the future. Think you'll never want to make any? We know better. Good website design and good marketing provide for unanticipated growth, so your technology should be able to grow with you.
"Websites should look good from the inside and out." – Paul Cookson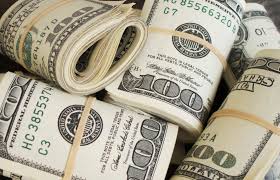 What if you want to add a new product or service? What if you want to blog? What if you need to make changes to the pages because of your industry that changes often? What if you want to have some control to the SEO? Yes, this has a lot to do with a concept but this is also all about the investment you're making. When your site is visually strong and gives you the capabilities to add on pages, posts, plugins, separate mobile sites, etc., you don't have to go back to square one. We've seen a lot of sites need to be 'scrapped' because they couldn't handle the growth needed to scale the business. When you're succeeding in business, investments are important, financial stability is part of the importance of a good website.
"What separates design from art is that design is meant to be… functional." – Cameron Moll, Authentic Jobs
Good Design Isn't Cheap
We want to close with a reminder that all of the things we've talked about in this article lead to a cost. We're not saying that good, or great, web design is not affordable, because that's not true. It is, but it isn't cheap. We prefer the term inexpensive but will use the word "cheap" because it's a common word and we hear it a lot. You get exactly what you pay for when it comes to everything. We've seen many really good websites and we've seen them range from $500 up to $10,000.
"If you think math is hard, try web design." – Trish Parr
Before we leave you, we want to share with you a few reasons why it isn't "cheap".
It's worth it – the benefits and opportunities a good website provides are worth the cost, especially since good design is long term.
It isn't easy – being able to concept designs and executes engineering it on an extensible foundation is not easy.
It requires a lot – time, experience, skill, and more experience is what goes into good design
You can't do it yourself – these web building tools won't scale with you and we can look at your site and tell you used a template, so can many of today's well informed, knowledge-driven customers.
There's a lot more involved – designing a site doesn't include writing the content, taking the pictures, doing the SEO, etc. There's so much more that needs to be sourced out or done by the client.
"You are the expert on your own business, but you are not an expert on web design." – Iguna Trespa, Ante Meridiem Designs
Most professional firms will tell you that a good website should cost you at least $1,000. Other firms state that "cheap" is $1,500. We notice that the average tends to be around $2,500. This may, or may not, be "cheap" to you but it's something you need, that's well worth the cost. Did you read #5? It's easy to get into a place where you're paying someone to write content. That isn't "cheap" either. Neither is quality anything. Photography, graphic design, SEO. You get what you pay for and marketing is a perfect example of that. Because technology is necessary, is a reason for the importance of a good website.
We hope this article has been helpful to you in understanding the importance of a good website!