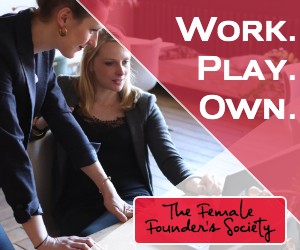 On August 21st, The Female Founder's Society proudly released 'Stay Lit' with very special guest, Coach Carol Williams. Stay Lit covers strategies that entrepreneurs can use to help fight procrastination and help keep you motivated. In other words, how to stay lit! Carol shared fantastic insights on what you can do as a first time or young entrepreneur, methods to breath and release the tension, and why you should have a routine for your day.
As always, Claire and I share our thoughts on how you can stay lit including NOT hitting that snooze button! I have to thank Barn Sante's Deauke for that nugget of gold.
Stay Lit
Watch the full-length video here
________________
If you're having a hard time with the hustle of your business, don't forget to take time for you! Self-love, self-care is important. You don't need to work 24/7, you just need to have a more efficient routine. Motivation can be hard when you are your own…everything so learn how to take some of those hates off and focus on what's most important. YOU!
To claim your free gift, Carol's 'Overcoming Obstacles' program, just clicky the linky. If you're interested in joining The Female Founder's Society or you have other questions, let's connect on Facebook.