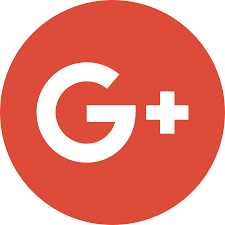 Google+ is going away, according to tech mogul Google. This follows in the aftermath of a potential breach of 500,000 user accounts. Google kept this quiet, likely because it was a result of a programming bug. On top of this, Google+ analytics aren't good. At least for Google. 90% of Google+ users spend very little time on the platform. An average of 5 seconds. Likely, people are only posting but not actually viewing. That defeats the purpose of any social media platform. Account poor performance along with the glitch as Google's reasoning for shutting down the platform. It's likely to be 'gone' by March of 2019.
Am I At Risk?
The glitch gave outside developers access to private profile data of Google+ users. In March of 2018, Google patched the glitch. The data that was potentially affected was limited, however. The profile user's name, email, occupation, gender, and age was the only data exposed. All data posted to Google+, Google Messages, G Suite, Google My Business, etc was not affected.
Google is also working on adjusting other privacy measures. Like more granulated control in app permissions in your Google Account. You'll now have more control over your privacy when installing 3rd party apps.
What Will Happen?
Google+ will simply be shut down, or 'killed.' This means you'll no longer have access to your personal profile. Any content within your profile that you want will be lost. I recommend downloading any images you want to keep. Copy/paste any links and store somewhere else. Remember, none of your other Google services or accounts will be affected. Chrome, Google Docs, Hangouts, etc. will not be affected. All of your logins should work the same.
How Will It Affect My Business?
You SHOULD still be able to use your Google My Business page without issues. Since a Google+ account is no longer required to set up or operate one, this shouldn't be affected. I'm basing this on how Google has this set up as of now. Moving forward, you should start leveraging your GMB listing more often. Unless you're already a heavy user. Since Google+ is going away, I don't anticipate many people will continue their posting habits.
If you aren't already a frequent Google+ user, you may want to check out Google Social Media – Understanding All the Changes. It will help you understand how Google is set up to work now, after the most recent changes to the platform.