When I use the phrase "rank and rent" with marketing or websites, most people look at me like a deer caught in a set of headlights. A lot of my fellow SEO gurus not only know this phrase but love it. It's profitable for them and it has a bigger ROI for the customer than traditional methods. So let's talk about rank and rent websites and why it may be a good solution for your business.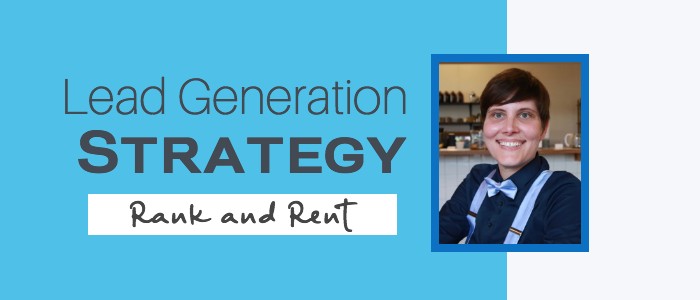 What is Rank and Rent?
A marketer will build a website and put effort into having it develop a strong ranking for a particular keyword. In most cases, this is not organic but locality-based. Meaning it's focused on your city or specific location. Over time, they cultivate this site to rank for phrases in the relevant industry. The better the site ranks, the more lead generation the site can produce. This provides analytic data that the marketer uses to contact local companies in that same industry to rent the site; thus effectively charging for lead generation.
"Rank and Rent is a digital strategy where you build a site, nuture it until it becomes visible on search engines, and rent it out. Local SEO Search engine veterans are flocking to this strategy because it's simple, scalable, and best of all – lucrative."

Matt Diggity – Diggity Marketing
How Does it Work?
Well, it's not that different than sites like Yelp, Home Advisor, Zillow. These companies invest in large amounts of SEO efforts and charge you per lead you receive from it. This Rank and Rent website is no different. You're paying for the leads generated from this site. You might pay an amount per lead or you might pay a flat rate per month for the site. You don't own the website or domain, the marketer you are renting from does. You're simply paying them to be the person receiving all the inquiries this method generates.
This doesn't replace your existing site and SEO efforts. Think of it as having two different efforts pulling in leads. Yes, in a way you're competing with yourself but the site was already doing that. At least this way, you get to double down on incoming leads.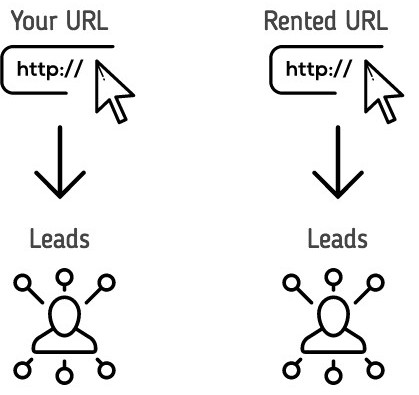 Pros and Cons
It's easy. Someone else is managing it so all you do is buy-in and pay the invoice.
It's also never yours. Once you stop paying for the service, the lead generation stops.
You can lock out your competitors by having your own solid site and SEO strategy AND having a rank and rent site.
Your competitors can lock you out if they rent it first or rent it after you stop the service.
It's faster. You're not waiting for indexing and phrase tweaking. It's fast-paced out of the gate because by the time it's offered to you, it's generating significant leads.
It will be more expensive to have your own methods and use a rank and rent method. It's worth it IF the marketer is good at this, but you will need more money up-front that you can invest in long-term.
Is Rank and Rent Right for Me?
Well ultimately only you can answer that, but there are certain industries that can benefit the most. I see it a lot with medical practices and real estate companies in the largest scale. Mechanic shops, towing, and certain retail commodities can benefit greatly from this model as well. Not all industries may have rank and rent sites in your area available but as this method grows in popularity, more and more options will be available.
____________
Do you have any experience with rank and rent as a provider or a client? Any stories or strategies you'd like to share? To keep up on topics like this and much more, follow me on Facebook. I hope this site helped you understand rank and rent marketing and if it's right for you.