As a long-time Peyton Manning fan, I will never turn down an opportunity to write a piece on his legacy. Many will make the argument that rings are the ultimate definition of GOAT, but I say there's far more to that. To be a legend, one must play with legendary skills and performance. And I believe Manning has done just that. No, this has nothing to do with my business. BUT, it does give you more insignt into the beautifully disastrous creative mess that is me. Plus, I'm dedicating this piece to my friend Victoria who's as in love with Peyton as I am! Hope you enjoy.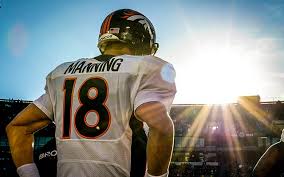 Peyton Manning, Man of Stats
Let's look at some impressive stats from Manning's career:
71,940 passing yards
His most yards in a season was 5,477
He threw for 539 touchdowns
His single-season TD record was 55
5 time NFL MVP recipient
He's won 115 games
He's had 11 seasons with 12+ wins as a starter
That's just Peyton's NFL career. He's just as decorated with High School and College stats.
Peyton Manning, Man of Intelligence
None of the above compares to a feat that's rarely talked about in the GOAT conversations. The fact that he is the ONLY QB in NFL HISTORY to win a Super Bowl with 2 different teams, AND go to 4 SBs with 4 different coaches. He's played under 5 different Head Coaches.
Why is this impressive? Every time there is a coaching change, there's a shift. A shift in philosophy, playbook, team focus, offensive direction, etc. Manning is the only QB to do something that's extremely difficult. This shows his cerebral skills. The intangible stats you cannot measure. He had a pure cognitive ability to change systems, adapt, and still win. This versatility and sheer brilliance are why I truly believe he is the GOAT. Not just his skills, his records, his 2 rings, or his leadership.
Manning, In a Land of GOATS
Let's compare this to the top GOAT contenders (according to the internet)
Joe Montana couldn't get back to the Big Game after Bill Walsh left. Even though he retained most of his talent. Brett Farve couldn't do it. Drew Brees hasn't done it yet despite far more consistency. Big Ben hasn't either. Tom Brady, well, he's always had Bill, the greatest coach, and strategist to ever play the game. Troy Aikman has a 3-ring circus. 1 coach and a superstar roster.
Peyton Manning has had very little consistency in his coaching staff and roster from 2008 – 2015. But he still won games…oh, and a Super Bowl. His HCs during his SB seasons were Tony Dungy, Jim Caldwell, John Fox, and Gary Kubiak. That's major philosophy and system changes. Dungy is a HoF coach but it's questionable that he's anywhere on the same caliber as other coaches in there.
No QB in the history of the game has gone to the playoffs under 4 different coaching staffs. Yet Manning not only did, but he also went to 4 Super Bowls this way! AND he won 2 of them.
Peyton Manning, Man of Cement
Eventually, all records will be broken. Peyton Manning's are no exception. He will be a HoF QB. He will be remembered as one of the greats. He will be viewed as a legend. His status is cemented. Cemented in talent, results, character, leadership, and community service.
Drew Brees is passing some of Manning's very impressive records. He's on track to be a HoF QB himself (IMO, Brees is among the best to play the position.) What I think will NEVER be done again, is anyone going to 4 SB with 4 coach changes. It's possible but not probable. It's highly unlikely we'll ever witness such a level of play again. Kurt Warner came to winning with 2 teams, but the Cardinals fell short to the Steelers.
The Value of Rings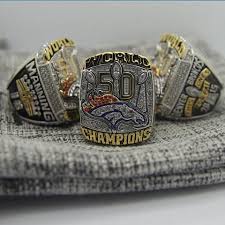 I'm closing with a long opinion. Just picture this like when Jarred Allen retired on horseback riding off in the sunset.
Manning has 2 rings in 4 appearances. Montana has 4 rings in 4 appearances. Brady has 5 rings and 8 appearances. He's lost twice to little Manning, ironically enough. He's slated to play his 9th appearance, and fight for his 6th ring, in February. Aikman is 3-3. Bradshaw is 4-4 and won 4 rings in a 6 year period.
There are many amazing QBs with no ring. Dan Marino, Jim Kelly, Frank Tarkington, Warren Moon…this list goes on. Does the number of rings you have equate to the only stat you need for greatness? I say "no". Does it help? "Yes"! And I'm thrilled Peyton Manning has more than 1.
What else I look at is your roster and coaching staff. Who's on the field with you during those games? Who helped you get those rings?
Multi-Ring Coaching Circus
Bill Walsh was a fantastic coach. Possibly the 2nd best in history. He had great OCs. This 49'er dynasty had the best coaching tree ever to play the game. When Walsh left, Montana was left with many HoF players. Ronnie Lott, Charles Haley, Fred Dean, Jerry Rice.
Tom Brady had Bill Belichick. The greatest ever. Tom is a great QB, no one can argue this. But Bill makes players Superstars. Don't believe me? Remember in 2008 when Brady was out all season? There was a guy called Matt Cassel. He took the Pats to 11-5 that year. After leaving the Patriots? Cassel is 26-38 without a single winning season. Brady isn't the reason the Pat's are an absolute powerhouse. The Colts went 2-14 when Manning was out after neck surgery. Really think about this perspective. Since Billy B came to NE, they're 136-39. Brady is a 6th-round draft pick who didn't have a stellar career in HS or in college. Though they are perfect together, I think Brady needs Bill more than Bill needs Brady.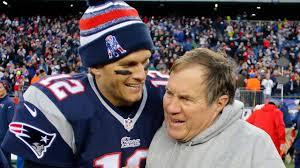 Who else did Bill turn into a Superstar? Dion Lewis, Mark Anderson, David Patten, Patrick Chung, Stevan Ridley, Brandon Meriweather, Deion Branch, Mike Vrabel. These players were superstars in Bill's system. Outside of it, they were below average at best.
This is usually the spot where people like to discuss the cheating allegations too, but I want to stay away from that.
Offensive SB wins are rare, and he accomplished that against the Bears in his first SB victory. The Colts never had a top 10 defense in all of Manning's years there. I'm a big fan of Dwight Freeney and Robert Mathis, but the defense, in general, wasn't your typical SB winning caliber D. His first SB with Denver was all offense. His 2nd was absolutely a historical defense. It's important to note Manning spent much of that season with a foot injury and a very flat offense.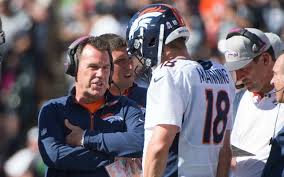 Peyton Manning simply never belonged to a championship coaching staff. He wasn't consistently surrounded by top-notch defensive talent in his career. His offensive roster wasn't HoF caliber (though I believe Harrison/Wayne WAS.) Somehow, he managed to still win everywhere he went. Peyton Manning only missed the playoffs twice in his career.
That's a big deal for someone with as much change and inconsistency as Peyton Manning had.