Being a leader is something that I believe not everyone was born to do. Psychological studies suggest that less than 10% of people are "born with the instincts" to be one. Some professionals suggest that anyone can be taught, while others say not everyone can be taught. Leadership is a very important aspect of my life. Personally, and professionally. Do I consider myself one? Yes, I do. It helps that I have a leadership coach, though. I'm sure it's also helpful that I read a lot. Challenge myself a lot. I also have an idol. An athlete who I believe to be one of the best natural leaders the game has ever seen.
What does it mean to be a leader? Let's use him as an example. I present to you, Peyton Manning. Let's look at what makes Peyton such a great leader.
High Expectations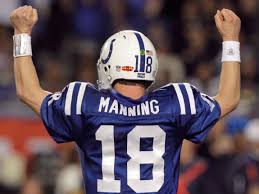 Leaders demand excellence from themselves. They also demand it from those around them. Does anyone remember when Manning came into the game late to replace Broc? He was getting over a bone spur and still sore. When we walked on the field, the crowd went wild. A standing ovation for their leader. The players changed. Their efforts changed. He impacted the game almost instantly just by his presence. His team knew he demanded a high level from them. He made them want to play harder because of how much he demanded of himself. Good leaders demand the best from themselves. They rally effort. How are you setting the expectations for your connections? What are you doing to demand excellence from yourself?
Set The Standard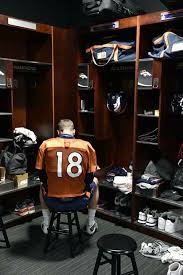 Manning was the kind of guy that always walked the walked. Studying film, running plays, adjusting audibles. Reading defenses, making pre-snap decisions. He was the kind of leader who could easily set the pace. By always performing at a high caliber of play, he set the tone for those around him. Inspired them to play their best. He never asked them to play harder, he showed them how to. Taking the initiative and doing, will make others around you follow your lead. Manning wasn't afraid to take charge. If you are a leader, don't be afraid of it. Are you embracing it enough?
Passion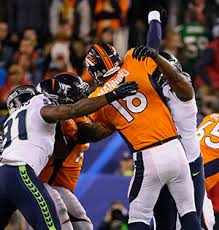 Peyton was an intense leader. Not in the sense that he was intimidating, although I'm sure he could be. He was so passionate. Had such raw emotions for the game. A clear love and desire for his craft. His enthusiasm was highly contagious. To his fans, his players, his coaches. As a leader, he never let that go. He won 45 of his 186 wins (regular season) in the last 15 minutes or less. Keeping that positivity through the nail-biting moments rallied those around him. As a leader, are you maintaining your poise through stressful situations? How strong is your passion?
Valor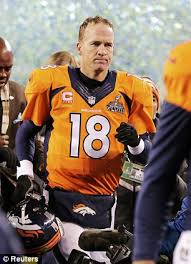 Peyton played one of the toughest positions in football. It's hard not to be courageous in that situation. Not all QB's are created equal. Not all leaders are either. Manning was brave, there's no denying that. You have to be confident to keep throwing the ball in games with 6 INTs. Or during the embarrassing loss to the Seahawks in Super Bowl 48. Leaders take the bad times and learn from them. They accept those moments. How hard would it have been his Rookie year to NOT give up? 26 TDs is impressive, but 28 INTs is not. How many of you would have been defeated? Would you have quit, or pushed yourself harder?
Self-Awareness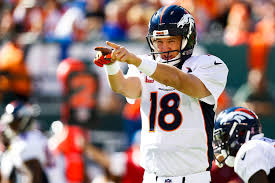 There are many times I've seen Manning point a finger at the defense. Whether pointing out something he sees or alerting the ref of a penalty. He certainly did "point a finger" at others. But not in a way to assign blame. When he struggled, he never blamed anyone but himself. When others struggled, he always offered help and respect. Manning had the trust and respect of hundreds of players and millions of fans. He had the attitude that a good leader needs. He was always self-aware of his words, his actions, his own performance. How strong is the trust your connections have with you? Are you aware of how you make others feel? Are you building people up, or tearing them down? Most importantly, can you recognize the actions causing it?
Thirst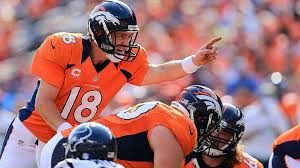 Not for Gatorade or water. Thirsty for knowledge. For learning. Striving for a higher level of understanding. Peyton was the most cerebral QB in the game. His intangibles were perhaps the best the position has ever seen. He was a leader because he never stopped pursuing opportunities to be better. Always thirsty for more wins, more championships. His relentless work ethic displayed his desire to be better, to push harder. He wanted to deliver more. Though he accepted defeat with grace, he did everything he could to win. How hungry are you? As a leader, how much do you push through?
Humility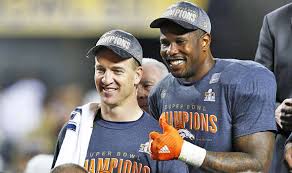 Peyton was a humble man. Taking the blame for losses and gave credit to the team for wins. He spent extra time after practices working with the new WR's. Helped the backup QB's. Gave RB's pointers on reading defenses. He was never selfishly looking for stats for himself. Rather, he wanted others around him to grow with him. He finished college with over 11,000 yards, and a nearly 3:1 TD to INT ratio. His first NFL season he threw for nearly 3,800 yards. In his career, he was a 5 time MVP, 10-time OPOTY winner, and a 14x Pro Bowler. Not once has he been anything but humble. As a leader, you don't brag about your accomplishments. You use them to bring others up with you. How humble are you during moments of great success? Are you grateful enough for what you've been given?
Peyton probably won't brag about his accomplishments, but I will for him. Check them out here.
Why Peyton?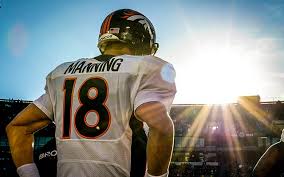 I always loved football. Was more of an NCAA football fan until 1998. When Manning went #1 from Tennessee to Indy. I didn't like him as a Vol as our SEC rivals. Curiosity won, so I started watching him in the NFL. I was enamored with him from the start. He was always a leader on the field in Tennessee but this was on a higher level. I wanted to be as good of a leader in my life as he was on that field. He became a huge inspiration to me. If you're wondering, yes,  I cried when he won Super Bowl 50 and retired in 2016.
He's always been someone I looked toward for inspiration, character, and leadership. I knew way back in 1998 that I wanted to be the kind of leader that Manning was. His ability to hone his craft and overcome odds have always taught me how to push myself harder. The idea of becoming just a sliver as successful and decorated as he is a constant motivation for me. He's always my go-to person to display an example of what it means to be a leader.
Being A Leader
If you are a leader, how easily do you identify with these traits? Do you recognize these in any of your employees, or connections? As leaders, what can we do to improve our leadership? How can we better inspire others? How we help people is a defining attribute of our character. What we do when no one is looking speaks louder than any words. The way that we react to other people's feelings tells a larger story about who we are.
If you want to chat about your experience as a leader, let's talk! I'd love to hear more about your leadership mentor or icon. If you need a bit of coaching to be a better leader, I'd love to put you in touch with my coach. She's pretty amazing. Have any leadership stories or tips to share with me? I can't wait!