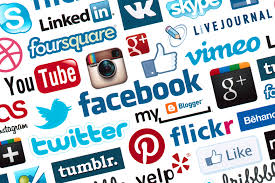 Content is key in marketing, no we take that back, it's King. How to make good content is everything. For this article, we're going to help you understand how to make good content on social media. Content exists everywhere in our marketing channels. It's in our social media. Our website verbiage. Print media like flyers, letters, cards, contracts. Think about how much content is in your face when you watch TV, read a book, play a game. Content surrounds us in most situations. Since content is so important, let's talk about how to make good content on social media. *Since techniques are different for different channels, we're going to talk about good content creation in multiple areas so look for more articles in the future.
Content is King
Engagement is what makes or breaks your marketing. You either get new customers this way or you don't. You want your content to be engaging to the right audience so they'll pay attention, retain, and have a desire to learn more. Why would you want to use social media? Because of statistics! Your time is worth a lot, so in a way, social media marketing is "expensive" but it doesn't fit your budget. What do you need? A computer, internet and about 90 minutes a week? Who doesn't already have that who are doing business? Engagement is about educating people on your brand, products, services and giving them a reason to want to know more about them. The most important things you can do is create engaging content for your Target Market, so consider their metrics, and the statistics of each platform carefully as you create your content. How to make good content on social media is all about engaging content, that's fun, readable, enjoyable, and positive.
Statistics Matter
Statistics don't lie, so let's look at some now.
2.3 billion people are on social media

The number of social media users is up 10% since January 2015

Of the top 100 global brands, all 100 of them have a YouTube channel

33% of Millennials prefer social media vs email for communicating with businesses

61% of startups are turning to social media marketing before getting an SEO budget

64% of sales professionals reported closing a sale in 2014 due to social media
What else you should know about statistics is that each platform is different. Users are on Facebook differently from Twitter. Don't have one strategy, you'll have to understand the metrics of both your target audience and their habits on each social media platform. Don't let this scare you. It's why consultants like us have paying clients. If it's not something that's coming easily to you, folks like us are here to help. Don't abandon the efforts of social media out of fear of the unknown. Note that we're old enough to remember the days before social media existed. Before emails and the WWW. Marketing changes with the technology and its consumers. Embrace it, it can be fun! How to make good content on social media is in understanding how to leverage social media.
How Do We Engage, and What Else Should We Do?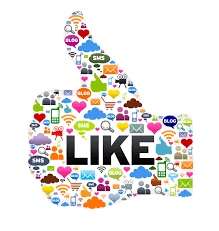 We're going to answer all the basic things you need to know to successfully market using social media. While doing so, we're going to pluck a lot of info from recent presentations and training we've done. So here are your three keys to successful Social Media Marketing.
E.M.F.
Engagement – We know we talked about this above but that's because it's so absolutely, irrevocably, unequivocally that important. To be engaging, you have to know where your customers are, when they're on, and what attracts them. Focus on that small group of your perfect customers. Good target audience marketing requires you to be selective and that's more efficient for your time. Think about what your target market is attracted to. Just like with any marketing, understanding your audience is how you determine what is engaging.
Make content that people can digest quickly that is easy to promote them to share. Photo URLs account for 35% of Twitter Retweets, where quotes are 19%. You need to know your social media channels too. Understanding your audience is also helpful. If your target market is young men 24-29, 89% of them are on social media and 67% use the mobile app. Photos and videos are better than article links, click through ads, etc. because of the difference in navigation on the platforms. Know your audience and know your social media channels.
Posting twice per day gained brands 2 times the exposure of equivalent brands that posted only twice per week

If your brand Tweets, and others Tweet about your brand, your engagement increases by 79% on Twitter

61% of users either "unlike" or "unfollow" a page on social media, we can only assume this has to do with the content

Companies with 1,000 or more FB likes report an average of 1,400 more website visits per day
Minutes – What times of day you post are very important. Learn when your audience is using social media and schedule it accordingly. Set yourself goals as well if you want to. For example, if you want to increase your retweets, post pictures after dinner through early evening. If you want to have Tweets out during the heaviest tweeting times, post quotes & videos between noon and 1 PM.
FB has 1 billion daily users, LIN, GOG, and TWI have between 170 – 300 million.

82% of consumers admitted that they trust a brand more if they are active on social media

34% of tech companies reduced their 'traditional' advertising budget to increase digital marketing strategies
Frequency – How often you post is going to ensure you are out in front of the right people. If you don't post often enough, you cannot be 'seen'. The average tweet lasts only seconds. Why? Because of the number of users that are on social media. It is estimated that after 24 minutes of your tweet, it's 90% likely to never be viewed again. Wow! So you really do need to post often and with the right Engaging content. It isn't reasonable to tweet every 24 minutes, so posting at the right times is critical.
TWI sees 350,000 tweets per 60 seconds, FB sees 293,000 in the same minute. That's almost 6,000 tweets per second!

It is estimated that social media now accounts for 54% of the information consumers use to make buying choices

46% of consumers reported that social media information has influenced their purchasing decisions

Instagram's 420 million users share 70 million pictures a day

800 million people spend an average of 15 minutes per day on YouTube
How to make good content on social media is easier if you remember EMF and strategize your tactics accordingly. Remember your target market and channel metrics as you're creating your E and scheduling your M & F.
Return The Favor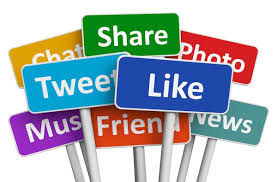 Your friends who are business owners are going to help you with "likes", follows, reviews, endorsements, etc. Return the favor! Engage with your friend's businesses and as a business page, engage with others. Stay positive, professional, and polite. Always! How to make good content on social media is also about giving. We like to call it sharing the social media wealth. Good social media practices are a lot like networking, you have to rely on your connections to help you and in turn, you should help them back. If you've managed to do it all correctly, you'll have quite the following. If you continue to help others and keep up your EMF, you'll keep that following, possibly even grow it. Being a person of your word, and being kind, is absolutely part of how to make good content on social media.
We hope you've enjoyed reading about How To Make Good Content on Social Media