I wanted to share my favorite Google Easter eggs with you. They are not only fun but family-friendly so you and the kids can do them together. Originally I was excited so I recorded this as a video but realized I would spoil your fun. So instead, I'll tell you how to discover these fun Google Easter eggs as you experience them more personally.
Google Easter Eggs
In order to get these to work, you'll need to navigate to google.com and enter the data into the search bar on the page. For MOST of these, unless instructed, you'll need to click on "I'm Feeling Lucky" button instead of "Search".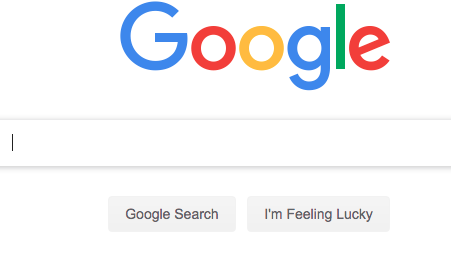 Spherical Fun
Type "Google Sphere" and watch Google turn into an ever-moving spherical globe of search engine fun.
Sir Isaac Newton
Type "Google Gravity" and watch what happens when Google loses gravity.
Deep-Sea Fishing
Type "Google Underwater" and enjoy the ocean. When the option to add more fish appears in the search bar, click "Search" to add them.
Nostalgia
Type "Google in 1998" to see what the Beta of Google looked like. You can type in any year to see what the platform looked like at the time.
The Snap
Type "Thanos" and click "Search" to receive results of Thanos. Now look in the right-hand corner under the images for the Infinity Gauntlet. Click it and watch what happens. This is my favorite of the Google Easter eggs!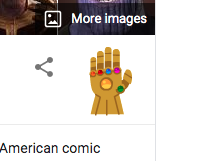 Mirrored Effect
Type "Elgoog" and wait for your world to turn around. Try doing research this way. It's annoying but fun.
Image Smash
Type "Atari Breakout" and wait for the images to become point boxes. Now challenge your friends to get a high score.
Plane Tricks
Type "Barrel Roll" and watch Google spin like a fighter jet.
Chomp Chomp
Type "Google Pacman" and thank me later.
Tiny Arms
Type "Google t-rex" for a simple game with the cutest little short-armed dinosaur.
Old School Fun
Type "Google Snake" to enjoy one of the first video games ever on a mobile phone. Anyone else owned a Nokia back in the day?
____________
So, which are your favorite? Do you have any other Google Easter eggs to share? I'd love to hear from you on this, or any other Google fun I can enjoy. Let's connect on Facebook!