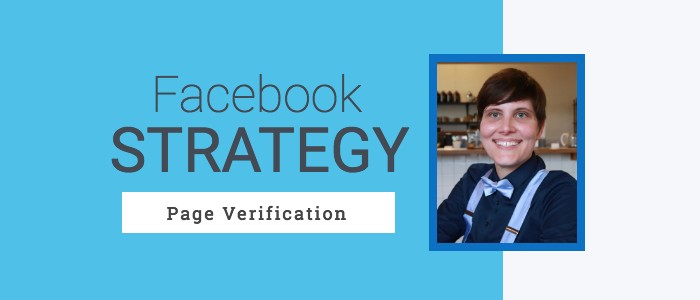 Facebook Verification is a process in which Facebook acknowledges your authenticity as a genuine 'legit' business. They go through a process of matching up your website, business listings and sometimes even your tax documents or business license filings. It doesn't mean those who aren't verified aren't 'legit', it's just a peace of mind step social media platforms have taken. Don't assume every verified business is reputable. It just simply means the platform has done their due diligence in verifying this page is who they say they are, legally, as an entity.
Why Is Facebook Verification Important?
Basically, you'll rank higher within Facebook searches and on your SEO. You can learn more about Facebook for your business in another blog here. But to sum it up, Facebook Verification gives you a boost to how you display if you're verified. If there are numerous businesses with your name, the verified ones display highest. If you ever have to dispute a clone page, verified pages will always win. Finally, you'll get new business page features first.
How Do You Get A Facebook Verification?
This video will show you how to request your Facebook verification and where to look to be sure you have everything completed on Facebook to do so. It's only a few clicks but be sure you're using the desktop version of Facebook. You'll also need access to the phone (number) associated with your business.
Issues with Facebook Verification
Facebook can be a bit strident about their requirements. You'll want to make sure you have the following completed before trying to verify a second attempt:
Working website published
A public telephone number that matches your other online records
The email address that matches the business
Your physical address (you can elect to hide the street with a simple checkbox so it only displays town and zip)
Business categories (up to 3)
Business description
Services
If you continue to have issues with the verification you can use documents instead. You can use documents like:
Business license

Certificate of formation or incorporation

Business Tax or VAT registration certificate

In some cases, a Utility Bill
__________________
If you have problems or need other assistance with Facebook or social media, let's chat! I love social media and I'm always happy to help.