Assassin's Creed Odyssey
I hated this franchise! Up until 'Origins', I found it boring. Repetitive. I just couldn't see a reason to get into it. Odyssey changed all of that for me. It. Is. Epic! Now I have purchased the Season Pass. ACOddy would have better scores if it weren't for First Blade, which was a DLC that fell short. However, even after only 1 Episode of The Fate of Atlantis, that DLC has not let me down! The Hidden Tales of Greece are really enjoyable too.
My overall score for Assassin's Creed: Odyssey is 4.56 / 5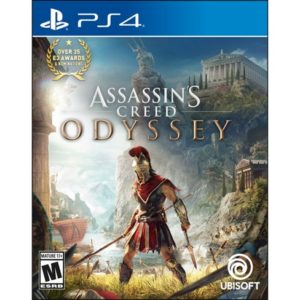 Story
I loved the story but this could also be because I'm a fan of history and the Greek Culture. Their following of the Peloponnesian War, Battle of Thermopylae, and Greek Lore is really impressive. The way they've weaved it all together. It's a really good basis for a story but the main storyline of Odyssey falls short. The Family portion. I'd rather kill off most of my real family and just live with my ship crew forever. First Blade really frustrated me. We have yet to see with Atlantis but so far I'm happy. While it isn't a true RPG with a massive tree, it's still a really great start in a new direction for the franchise. It wasn't perfect but it was still a really good story. Running around Greece saving the world for nearly 2,000 years while romancing the crap outta people is just plain fun.
Assassin's Creed: Odyssey storyline scores a 4 / 5
Characters
Kassandra of Sparta is the most loveable, likable, crushable, hateable, everything-able character out there. I'm so in love with her. How awkward she is when she flirts. How graceful she is when she fights. How uncomfortable she is at Perikles' party. I love how she arcs into being great, compassionate, and kind, to terrible, cruel, and violent so easily. I liked Alexios and how you experience the gameplay differently through each actor's interpretation. I prefer him as Deimos, however. Phila was a wasted chance and romance. But the game made up for it with Kyra and Daphnae. Alcibiades was a trip! I love romancing him. While I would have liked more arc with The Tempest and Natakas, most of the relationships in the game made sense to me. Though they really need to fix First Blade. As a female character, you shouldn't be forced to fall in love and have a child. Though I will say, Natakas was a good guy. It wasn't the characters I was unhappy with, simply the arcs and at times, the lack of choice.
Assassin's Creed: Odyssey characters get a 5 / 5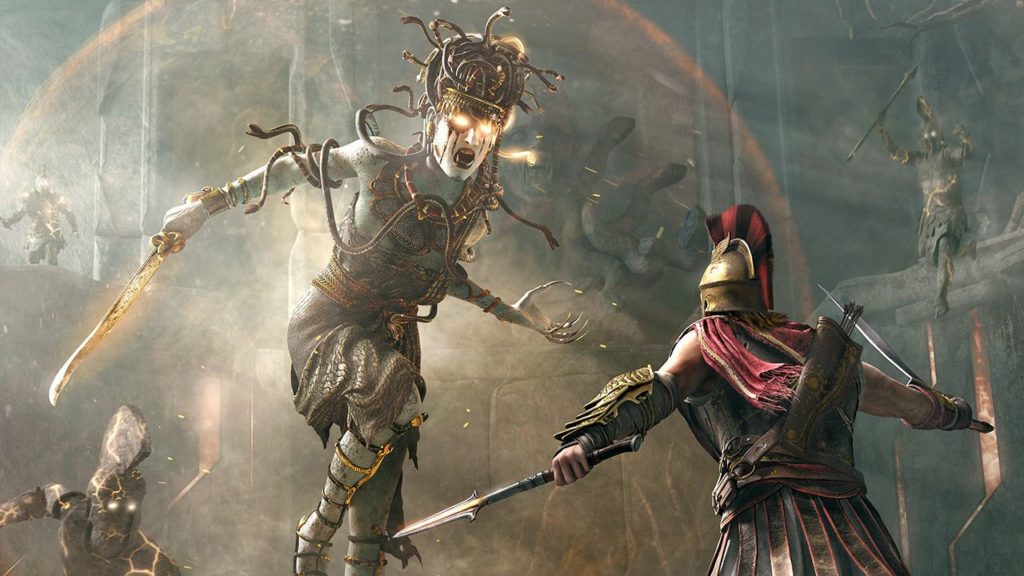 Gameplay
I was very happy overall with the controls and gameplay. a few times the parry button or the ability wheels seem a little laggy but for the most part, it's really great combat. Good button controls that make sense. The abilities were remastered when they introduced the level 99 feature and made it even better. My only issue now is getting the resources to keep my equipment upgraded. I'm very happy with the armor sets, weapons, and abilities. A lot of improvement even from Origins.
Assassin's Creed: Odyssey gameplay gets a 4.8 / 5
Graphics
My God is it beautiful! Open world. Massive map. Geographically spot on to ancient Greece. The colors. The terrain. Elysium is incredible. I cannot stop being in awe of how beautiful it is. Naval sailing is so smooth and gorgeous. This game is a masterpiece visually. Really it is. It's only a shame I couldn't access the hundreds of amazing screenshots I took.
Graphics on Assassin's Creed: Odyssey get 5 / 5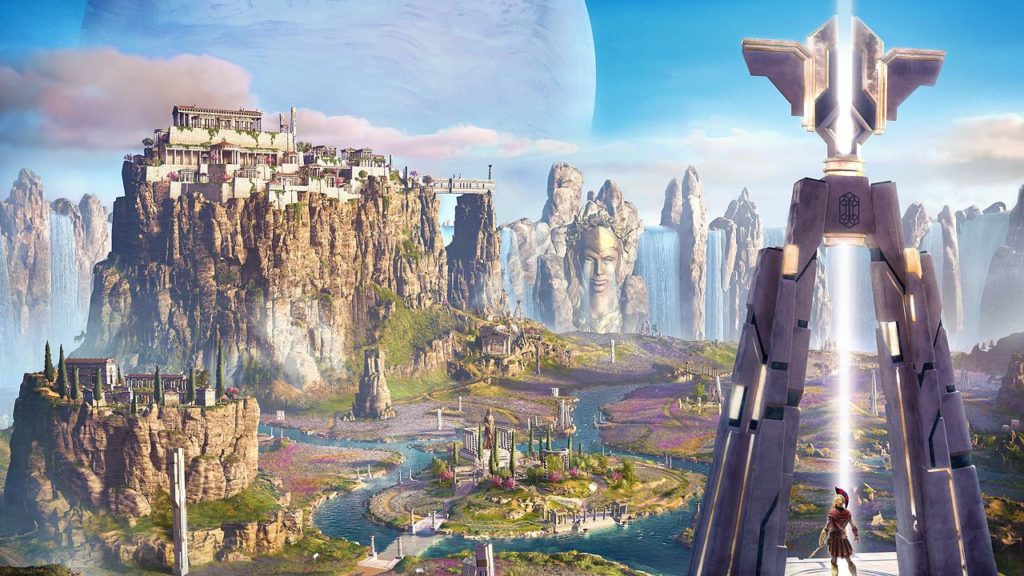 Performance
I do have some serious complaints. The game is prone to screen lagging. BAD! The refresh rates just can't keep up even in high-end computers. Once you install the DLC, there are quite a few times where the game crashes. There are some glitches that prevent you from grabbing resources as well. I'm on my 3rd playthrough and wouldn't say it's anything like Fallout 4, but it needs work. What really ticked me off is it corrupted my saved screenshot files. All of them. Ubisoft has yet to fix it. BUT, none has happened a lot in the 300+ hours of play so I cannot say it's dampened the experience significantly. EDIT: It took some times, but patch updates completely corrected the laggy behavior so I have adjusted the score here.
Assassin's Creed: Odyssey Performance scores a 4 / 5
Honorable Mentions
Other games that I thought were really great in 2018:
Farcry 5
God of War
Spiderman
Red Dead Redemption 2
Shadow of the Colossus
Monster Hunter
Hidden Agenda