A Way Out is a game I was excited for but unsure about. I enjoy coop games but I don't enjoy online MP experiences. It's mainly PvP I do not like, but I love PvE. This is a complete PvE experience.
A Way Out
You cannot pair with a random stranger for this game. This is actually a good thing because of the challenges and the storyline plot. When you do invite your friend, they will get an invitation to install the game for free from the digital store. Although they can earn achievements for you, they will not earn any on their account for playing with you. Although I'm not the biggest fan of EA, I do like how they did this game. Unlike Army of Two, one party needs only the disc. In my case, I rented it which worked just the same.
My overall score for A Way Out is 3.9 / 5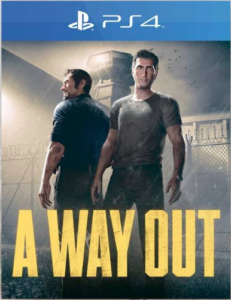 Story
It's pretty simple. You meet in prison and discover the same man did you dirty, so you work together to escape and seek revenge. But there are other dynamics in the way. Personal dynamics. There are decisions to be made and challenges to achieve. Can you agree on what to do and how to do it? In the playthroughs I did, my partners and I had no issues being on the same page and accomplishing our tasks. This led us to grow closer in the game. But the ending. The ending was a very hard one. It left me with an immoral choice I didn't want to make. There are only 2 endings but that first playthrough it hits hard.
A Way Out Story gets a 5 / 5
Characters
There are two main characters in A Way Out. Vincent and Leo. Vincent is calm, calculated, and loyal. Leo is brash, hotheaded and a fool but he's surprisingly smart. There are several sections of the game where each of you will have an opinion on how to proceed based on your personality. There are a lot of supporting characters, both protagonists and antagonists, but Vincent and Leo are really all that matters for most.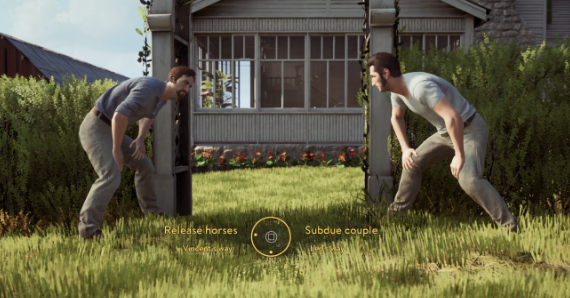 I give A Way Out characters a 4.5 / 5
Gameplay
It's not a hard game if your partner is decent but the controls are a little clunky. The way your character moves, ducks, and hides in cover could be much better. The camera angles get really wonky and a lot could be improved but the game really is about the story.
The Gameplay of A Way Out gets a 3.5 / 5
Graphics
The graphics are meh at best. It isn't a game that's about graphics. It's based in the '70s and doesn't really have a pretty aesthetic to it. It doesn't need to, but I still prefer my games to have good graphics and crisps frame rates.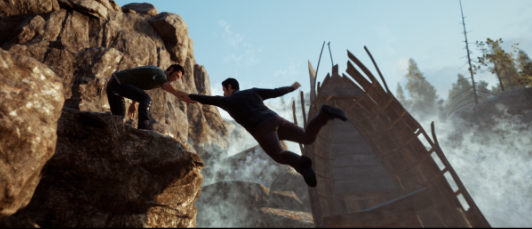 A Way Out Graphics gets a 3 / 5
Performance
I have no issues with the performance of the game but we did have to set up a party to use the headsets. The native system was causing too many drops and too low of volume issues. Not sure if it's directly related to the game but we did play on multiple occasions at different times and days to test. We saw no improvement in changing up.
Performance score for A Way Out is 4 / 5
I actually really do recommend at least one playthrough of this game. Play it through with multiple people if you can just for the experience to change. I wished I'd done this more to actually get some trophies in this game, which were hard to come by. For more gaming content, let's connect on Instagram where I post of lot of fun stuff.