The Oculus Quest took the VR world by storm only 6 short months ago selling out millions of units in a matter of days. I was hesitant to make the move to a VR system for a while. I considered the PSVR but didn't want the extra hardware. But one thing missing with most of my gaming systems is portability. The Switch is really the only solid system we have that I'm comfortable dragging along everywhere. Thanks to the Quest, quality gaming portability is now a non-virtual reality.
The Oculus Quest
Oculus VR is owned by Facebook. It's a simple attempt on gaming portability and technology. Use a supercharged smartphone running Android OS and a pair of lenses. Now add remote hand tracking. It's way cooler than I could have imagined! My buddy purchased one and after only playing the First Steps portion of it, I was hooked. I bought one to take advantage of Vader Immortal and of course, I bought Beat Saber. We now have a few games like Super Hot, Richie's Planking Experience, and Keep Talking and Nobody Explode. There are several others I plan to buy like Space Pirates as well.
My overall score for Oculus Quest is 4.4 / 5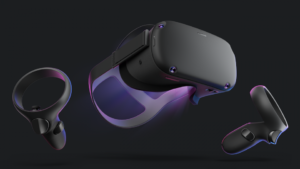 Hardware
It's really pretty simple. Unlike PC gaming or next-gen system it's mostly a smartphone. It's just the smartest way to use that hardware. The headset itself is a little heavy but it's not too bad. Battery life is only about 2-3 hours but honestly, I can't play it that long. Mainly due to my forehead and how tight it has to be to see clearly. It's VERY adjustable and from ages 8 – 54 of all shapes and sizes, we got everyone to see clearly.  Though if you can forego the glasses, do. The glasses adapter isn't very comfortable. I bought a carrying case for mine and everything, including the Chromecast, fit in it perfectly. It charges fast too so it's never really an issue. As long as you're close enough to an outlet, you can 'plug and play' as long as you don't make a long-term habit of doing it for hours at a time.
It's not gaming hardware to get excited about but it is leveraged perfectly in the VR setting.
The Oculus Quest Hardware gets a score of 4.5 / 5
Game Selection
So far there's still not a ton of games but I'm happy with the selection. I wish there were true MP options but there are really good group games available. More and more games and experiences continue to be released. There really is something for everyone with the Quest's library of possibilities.
I will say that most games are far less fun in a group setting if you aren't streaming to a device where others can watch. With the exception of a few games like Keep Talking and Nobody Explode where you SHOULD be blind when you aren't the one defusing the bomb.
I give the Oculus Quest Game Selection a 4.5 / 5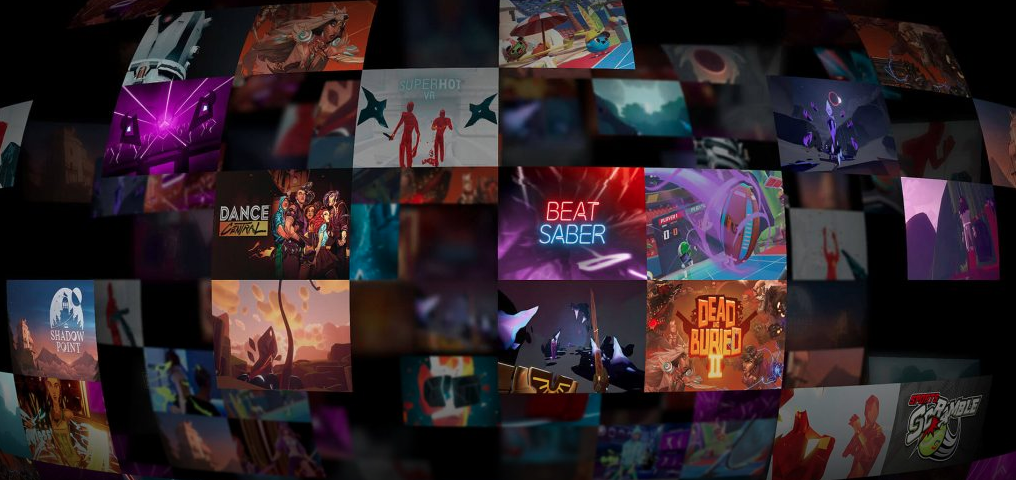 Gameplay Experience
It's. Freaking. Fun.
Wielding a lightsaber and using the force with my hands. Slowing down time and reacting to enemies where milliseconds matter. Beating EDM notes with lightsabers to outscore your friends. Defusing complicated bomb modules in a matter of minutes while you're friend literally can't move or it will explode. Walking on a real wood plank but seeing an entire city below you hundreds of feet in the air. Boxing, shooting, jumping, flying, fighting. If you think the Wii is interactive you will absolutely love the immersive experience Quest gives you.
With hand-tracking improvements on the way and more game releases, this thing is only going to get more popular and more fun.
The gameplay experience of the Oculus Quest gets a 5 / 5
Graphics
It's not the same thing as PC gaming. It doesn't compare to the 4k ray-tracing graphics the PS 5 will have. But it is good. It's the deepest 3D experience I've had in 360 degrees. It feels real and it really makes you believe you are IN the game. I've knocked a cat off the kitty tree. Bopped a speaker off the wall. And almost punched my wife in the face. It's easy to forget where you are at.
The Oculus Quest graphics get 4 / 5
Performance / Technical
It's super easy to setup. You can take it anywhere to play. You don't need wifi unless you're updating or downloading new content. It's truly portable and just about anyone can learn to play. Streaming to the TV is where I had issues. Lots and lots of issues. 5 days' worth. Oculus support was very frustrating so don't expect much from them. Outside of the IT funk, it's a really easy setup initially and when taking it with you and playing on-the-go.
Performance of The Oculus Quest gets a 4 / 5
The Oculus Quest should be on any gamer's wishlist if you don't already own it. Beat Saber is a must along with Space Pirate Trainer. Vader Immortal is really good too so far, but I haven't finished episode 3 yet. Let's connect on Twitter or Instagram and don't forget to share with me your thoughts on the system and what games you recommend for me to try.