As part of my rebrand, transparency and authenticity are going to be parts of my content strategy. Articles like this. No business. No education. No professional lines or serious tones. Just genuine stuff that I love in my daily life. My family is my favorite thing in the whole world. So of course, I want to share them with you.
Magan
My wifey for lifey. As a very private person, she's going to kill me when she figures out this is here but it's so worth it!
What She's Like: Quiet, shy, reserved. Very calm, rational, compassionate. Highly empathetic. Has really good morals and is kind of a chicken poop about most things except food. She's adventurous with food.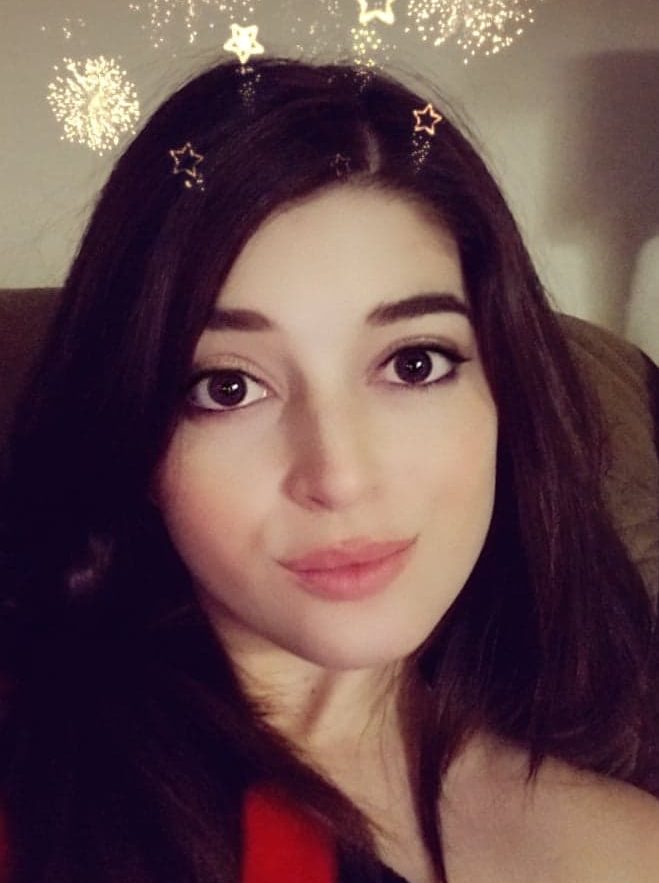 Loves: Shopping, Animals, Drag Queens, Fashion, Art, Pierogies, Maine Lobstah'
Likes: Settlers of Catan, Magic the Gathering, Portal, Starbucks Espresso, Steak
Hates: Lying, Breaking Rules, Mean People, Bullies, Animal Cruelty, all the times I'm the center of attention
Pierce Brosnan
My special little rescue kitty. He's not the brightest but he does have bright eyes.
I rescued him as a kitten. He had rare and severe worms and a kidney and bladder disease. After a few hospital stays his health is under control. He is a very vocal cat who's loud. He's 9 years old. He came home with me 2 months before I started dating the wife.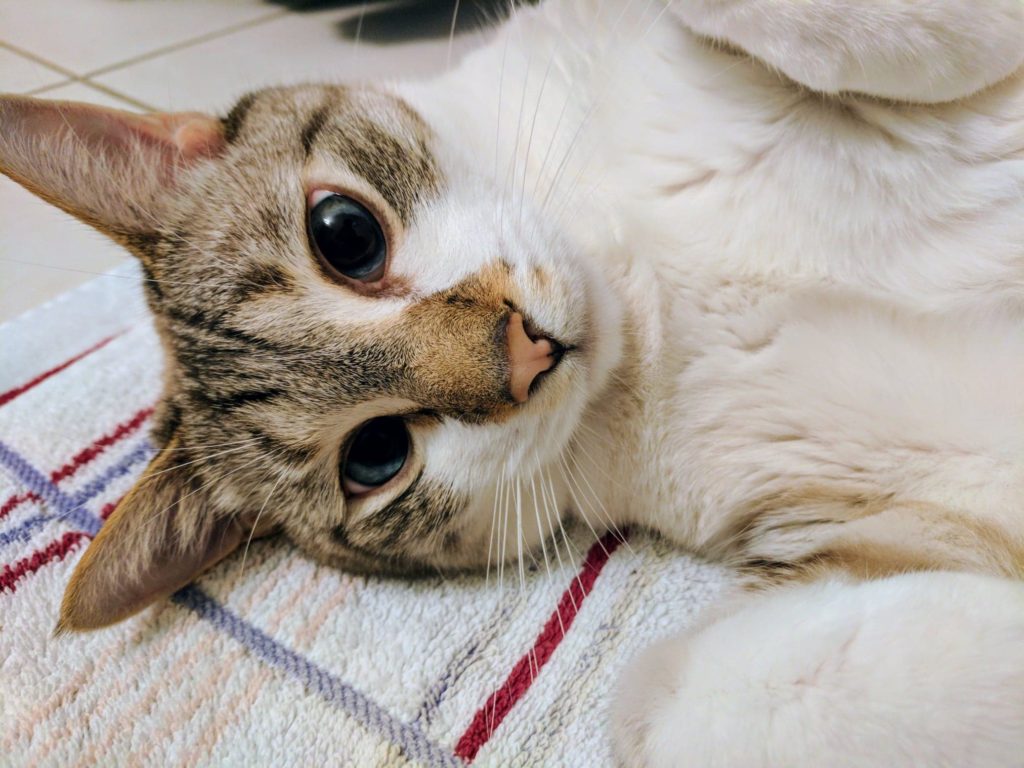 Loves: Whining at 3 AM for attention, playing with anything that crinkles, cuddles, tormenting his cat sister
Likes: Catnip, eating whatever junk he can dig out of the trash, instigating his puppy sister
Hates: Being told "no", having to wait for food, when the blinds are closed
Mr. Wesson K. Kahlua-Catahoula Smith
Mr. Wesson came to us as the most severe rescue case we ever attempted. He has the most healing soul and is the calmest dog I've ever had.
He had been neglected, beaten, shot at, and cut. We added on several nicknames as jokes from people who couldn't say his name or breed right. He's the biggest baby and an absolute momma's boy. He's 9 years old and came to us when he was only 2. Through our care, he's beaten stage 4 lymphoma, colitis, pancreatitis, and liver disease.
Loves: Cuddles, sleeping, playtime with his puppy sister, treats, car rides, homecooked dog food
Likes: Going to stores to meet new humans, rope toys, ripping the cotton guts out of stuffed animals
Hates: Fireworks, loud noises, yelling, mean dogs, ceiling fans
Jordana
AKA Bitch Kitty. Also goes by the Alias of Chainsaw. She might be beautiful but she can be evil. She's my little guard cat.
I adopted Jordana as a kitten. The litter was going to go to a no-kill shelter. She chose me by clawing the crap out of my legs and climbing up me all the way to my shoulder. She rubbed my cheek and purred. Before that, she was the "alpha bitch kitty" who wouldn't be social. So of course, she's my little princess. She's 16 years old.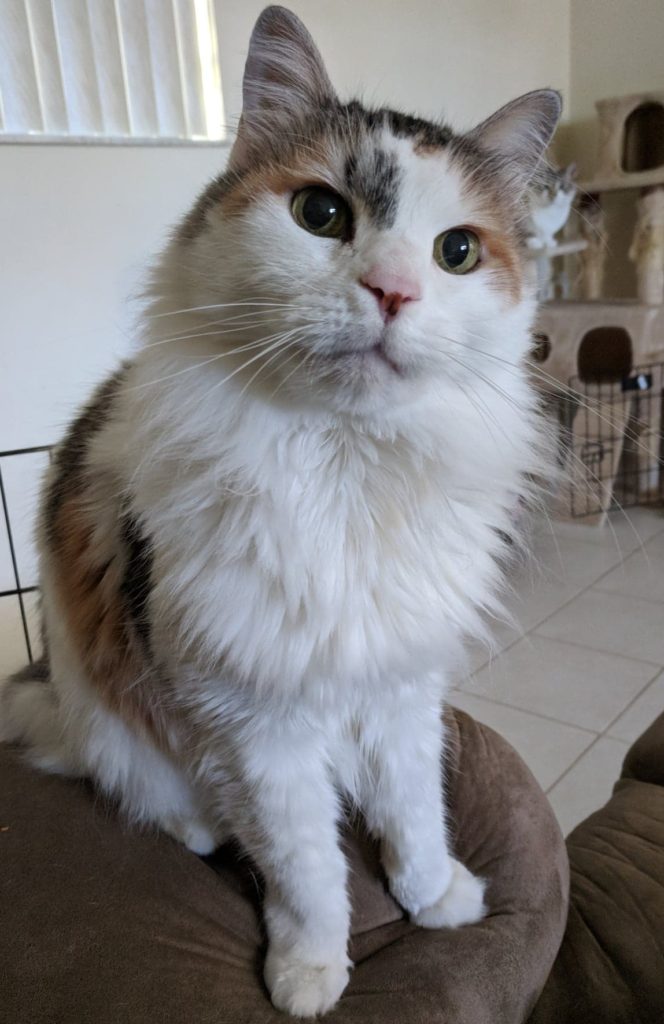 Loves: Solitude, peace and quiet, looking out the panoramic windows, sleeping cuddled up in blankets
Likes: Very few people, very few things
Hates: All of her siblings, being disturbed during nap time, new people coming over
Rayne
Our Tasmanian Devil dog puppy. She's as hyper as Florida Summers are hot and she's as crazy as a Honeybadger in a tornado.
Rayne was our first ever puppy. Will probably be our last. We got her at only 5 weeks old as a 2.5-pound furball. She's almost 7 months old now and is almost as big as Wesson. She's long-legged, stubborn, and an absolute handful. But she's helped us get through the loss of her big little brother, whom she misses very much.
Loves: Being a hellion, playing with Wesson, chewing on everything she can get her mouth on, eating freaking everything!
Likes: Tormenting Pierce, tearing shoelaces off our shoes, swallowing rope toys, stealing the cat's toys, throwing temper tantrums
Hates: Being told "no", potty training, when other dogs come near her yard, being separated from her human servants
Fili Willi Gumbo
Little Fili was only a puppy when my sister brought him home for Easter. He was barely the size of the palm of my hands. My bond with him was stronger immediately so he came to live with me when he was a year old. He was my best friend for 18 years. He lived a very long happy life. After developing an enlarged heart, elasticity issues in the lungs, and various complications with his thyroid, we had to put Fili down only a month ago.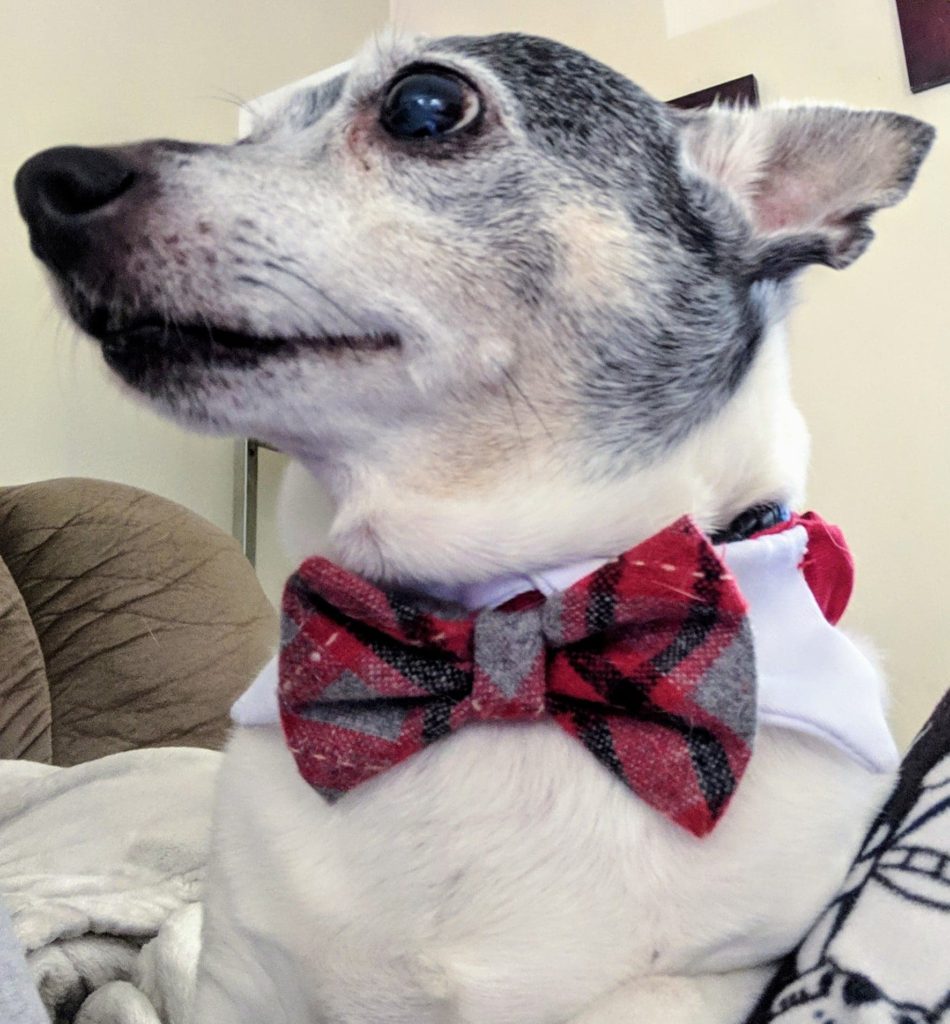 Loved: Red wine, pizza, treats, cuddles, and quiet time with his humans
Liked: Cuddling with Jordana, playtime with Wesson, naps with mommy
Hated: How hyper Rayne was, how loud Pierce was when I hollered at the TV during sporting games and MMA Fights
___________________________________
For more of my life in personal and professional doses, connect with me on Instagram